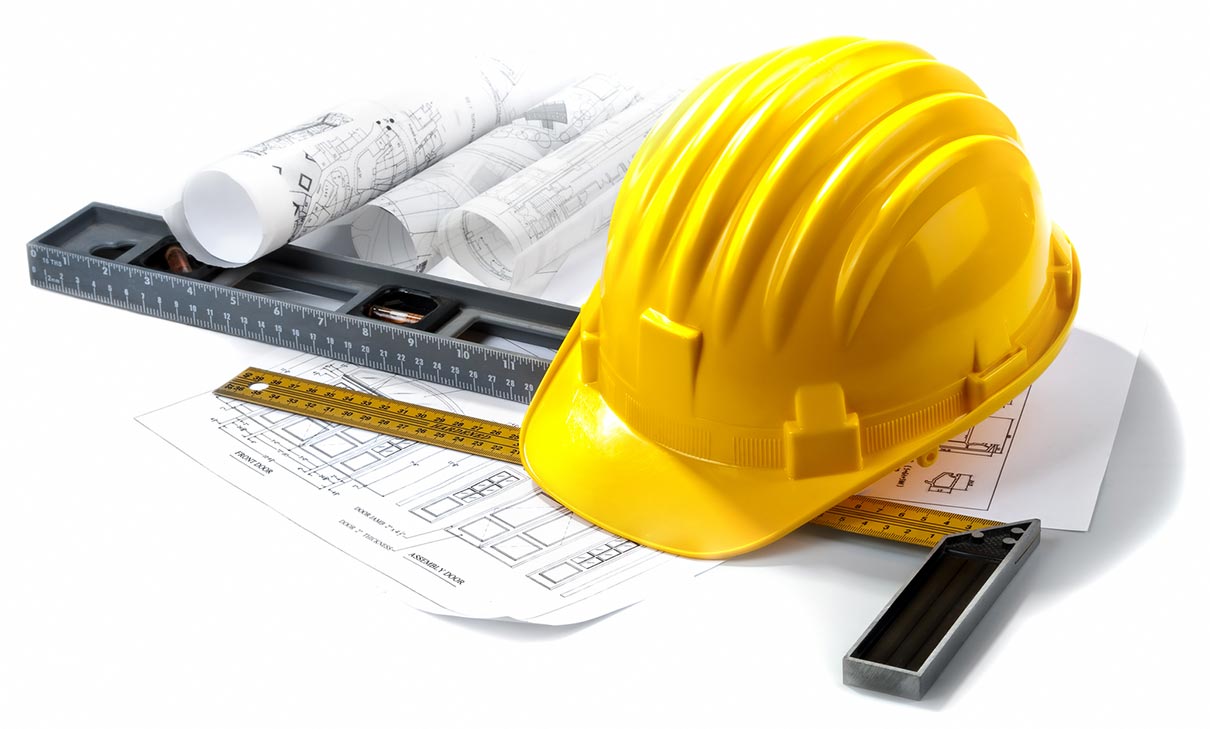 25 House Flipping Tips from the Pros
Here are 25 house flipping tips you should know:
1. Be Conservative with Your Budget
When flipping houses it is important to be conservative with your rehab budget, especially when you are a beginner investor.  Always leave a little buffer in your budget for unexpected things that might come up. When you start opening up walls or doing demo to the property, there are bound to be extra things that need to be fixed as well as the little things you originally forgot to put in your budget. Also, the thing many people forget to set some money aside for are the items that come up on the buyer's inspection report that they want fixed before closing. If you make sure you have some buffer room in your budget and are conservative with your numbers, you'll be well on your way to making a nice profit.
2. DO NOT Overpay
Paying too much for a fix and flip property is one of the most damaging mistakes that real estate investors can make.  If you get your value right, then you can get a whole lot of other things wrong and still make money. However, the reverse is rarely true. If you get the value wrong, it doesn't matter what you do, you're likely going to lose money. Although doing due diligence on a property is not as fun as swinging a hammer, analyzing the numbers for each deal carefully is a crucial first step that should not be rushed. This starts with calculating an accurate 'after repair value,' or the price you could sell the house for after you are done fixing it up. The difference between the deal price and the ARV must be large enough to cover expenses and also make a profit. Once you find a property worth pursuing, you can confidently put in an offer and start making your house flipping dreams a reality.
3. Be Creative with your property searches
If you live in a competitive area in a hot market, you can pretty much forget about finding an amazing flip deal on MLS-tethered sites such as Zillow or Redfin. If a good deal were to be found on Zillow or Redfin, somebody else would likely have already purchased it. This may not be true in all markets, but in most competitive markets, you won't find great flip deals where everybody else is looking. So if you can't pull up Redfin to find your first flip, how exactly do you find a deal? Well, you have to get creative. Some people use wholesalers (people who are experts in finding real estate deals for cash buyers) and others use the internet. But mostly, good old direct mail marketing and getting out there is the way to go. Send out letters and postcards to absentee landlords in your target market. The reality is that amazing flip deals — especially in most real estate markets around the country in this particular moment in time — won't fall into your lap. You are going to have to put in either time or money (probably both) to find your first flip deal.
4. Market to Sellers to Find the Best Properties
The number one tip I would give to beginners is that you need to start and continue marketing to motivated sellers to find properties to flip. Use direct mail to targeted lists of people that might want to sell, Pay Per Click (PPC) Google AdWords advertising and a variety of other methods to find the properties that we flip.
5. Stay the Course "Be Objective"
It is important to look at any deal objectively before you get too excited about a new deal. When evaluating a deal, you need to be sure to look at both the best and worst case scenarios so you don't purchase properties with too much downside risk. Even seasoned flippers often run into unexpected costs — over budget construction expenses, unexpected structural issues, longer times on [the] market, etc., so it is very important to make sure you are still profitable in a scenario where things don't go as smoothly as planned. Remember Tip #1
6. Choose the Right Neighborhood
When searching for a house to flip, buy an old house in a highly respected or up-and-coming neighborhood. You can figure out the lay of the market by talking to a real estate professional or completing your own research. The homes in these neighborhoods will already price above typical selling value, so when you completely renovate them with new appliances and structural repairs, they will sell for even more.
7. Seek out Pre-Foreclosures
Pre-foreclosures are great for house flippers and investors as they represent a unique opportunity to purchase properties at a discounted price. You can get a great deal, just like with a foreclosed home, but with a pre-foreclosure, you have a few key benefits. A pre-foreclosure simply means the owner is behind on mortgage payments, these homes are generally still owner-occupied, meaning they're typically in better shape and require less work and fewer repairs before being market-ready. Additionally, it's much easier to secure financing on a home in pre-foreclosure compared to buying a foreclosure at auction. This means that you have all the upside of buying a foreclosed home without having to invest as much of your own capital.
8. Buy Yourself Time
When you make offers or LOIs (letter of intent), make the offer contingent on 'business' days. For example, in an LOI, offer to go to contract in seven 'business' days, as opposed to seven days. If timed correctly, [if you] sign on Friday [it] can give you two weekends, or four days, extra to plan, research [and] raise funds.
9. Seek Undesirable Houses
When buying, look for houses that have a solid foundation and structure, but have 'undesirable' features: ugly paint, old windows, unkept lawns. These details are easy to fix but can lower the price. Avoid properties with major problems such as a leaky roof or plumbing systems in need of repair. Inspect the house in-person to avoid finding bad surprises, and consider bringing an agent or experienced tradesman with you to identify possible areas of concern.
10. Pay Attention to Curb Appeal
Buy homes that need significant repairs where the rehabs can take a few months. Curb appeal can make or break a flip sales price, so I have learned to be conscious of the streetscape from day one. Put the Dumpsters as far back on the driveway as possible, tell the tradesmen to work in the garage or driveway, and not in the yard. Keep the lawn and front yard well kept, the Renovation will get noticed.  Remember the saying, a clean house is a happy house, same saying goes for the site. Plus, Building Inspectors are more likely to stop by if your site is unkept. Lawns can take a month or two to bounce back, but many investors treat it as an afterthought to deal with once renovations are complete. We typically clear the yard and give any needed treatments (like sod or weed control) at the start of the project whenever possible, so by the time we're done, the lawn has completed 'renovation' as well."
11. Get to Know the Neighborhood
Before getting started in a new neighborhood take some time to check out open houses or virtual tours of newly renovated houses that have been listed for sale. Keep notes regarding the features you see, both common and unique. Monitor the number of days on market and price activity. This information will help determine quality of finishes to use, potential layouts and what price to list the property for a quick sale. The goal being that you are able to make your rehabs just as nice or better than the local 'competition' and list at a slightly lower price for a quick sale that often ends up being over-asking due to multiple bids.
12. Use Other People's Money — Lots of It
Why use your own money when you can borrow it? Call or email Harbour Group Capital, we can help finance all your Real Estate Deals. Our application is online and representatives are available all the time. (Yes, all the time, we know you are working hard and time is money).
13. Move Quickly and Always Measure
Don't spend too much time getting quotes, with house flipping, the longer the hold the more money it costs you in interest payments for the loan. So the quicker you get it done, the more money you make. Learn how much things cost on a square foot basis, labor and materials. That way you can estimate costs no matter the house. Remember the old adage, Measure Twice-Cut Once! Measure the house! So many houses that were 100 to 200 sq. ft. bigger than Zillow and tax records showed. This equals huge profits if you are selling at $100+ per foot.
14. Be Realistic With Your Renovations
Before successfully flipping your property, it's important to asses the price of the home and the way that price can be increased.  When assessing the realistic price, it's especially important not to overblow the final price, even with renovations in sight. On the other hand, when you've assessed the state of the property and decided to renovate, the option of increasing price comes naturally. When doing these kinds of renovations, it's important to cover the basics: getting a new coat of paint, refreshing the flooring or installing better windows. If that's not necessary, it's worth investing your money in trends. There's a wide offering of new and trendy technology you can use. Make sure to stay realistic, though. If your goal is to flip the house as fast as you can, don't bother with huge renovations and potential money drains. For inexperienced house-flippers,  we recommend to start small and build up from there.
15. Focus on Structure
Take care of the structural items such as the furnace, hot water heater and electrical. These are foundational components of any home. If they are old and in need of upgrading, then it's worth it to invest in replacing them. Buyers can easily update cosmetic aspects such as the flooring, countertops, and the paint color of walls. But structural items are more challenging and costly to fix. A new furnace and hot water heater, for example, can turn a house into a buyer magnet and allow you to significantly increase the sale price.
16. Know Your Prices
Overpaying for contractors/work as well as material is another one that can quickly turn a flip to a flop, so make sure you know your prices for materials as well as what a job costs both on the total project budget perspective as well as on an individual trade-by-trade basis.  Make sure you do not over develop or renovate for the area in which you are selling as well as the buyer pool you will be selling to, many times beginner investors invest funds into the wrong places such as on higher-end materials or products that will not yield them a return as their buyer pool in that price point will not pay more for those choices and/or the comps in the area you are renovating in won't cover the extra money you put out for these items and work.
17. Price Down, Negotiate Up
When your project is complete and you put it up for sale, consider pricing your house slightly lower than market value. Everyone loves a nice new flip house and buyers know the real estate market well, so when they see a new flip hit the market priced with what looks like a great deal, their emotions will take over and create a sense of urgency. Potentially this tactic will get you multiple offers that you can negotiate with and end up selling your house for more money and faster than if you priced it high to begin with.
18. Have an Exit Strategy
Always have at least two exit strategies and don't dawdle choosing which one to executes. If you buy a house and find yourself significantly in over your head, resell it and move on quickly — even if it means selling at a loss. Every experienced investor has had to do this. Holding on to a bad deal just costs you more money. The longer you hold on to a skunk, the more you're going to smell like him.
19. Be Better Than the Competition — And Don't Forget Uncle Sam
Do better work [than] the competition but focus more on paying for better quality work and things that will make the finished product better. You don't have to overspend but understand design, trends and to put the two together to make your product look superior. Budget for closing costs such as realty transfer tax and all associated closing costs that come with selling a home as well as for taxes after the project is complete; although he may not be on the LLC, Uncle Sam is always a partner.
20. Focus on Returns
It's important not to get too emotionally attached to your renovations. It's all a numbers game, so go by the numbers.  Take note of what renovations in your area brings back the highest returns. This often comes from rehabbing specific parts of the house, like the kitchen and the bathrooms. Kitchens and bathrooms will typically help in raising your sales price the most. But it's also important not to go overboard. To avoid overspending in these areas, check photos of other recently sold comps in the area. If all of the kitchens you see are fetching top dollar with granite countertops, it makes no sense for you to install quartz countertops in your flip.
21. Finishing Is Half the Battle
You've heard that 80% of your results come from 20% of your efforts. When it comes to flipping houses, that 80% comes from the last 20% of your work. A project that is 80% done won't sell for more than 20% of what you paid for it. You have to go all the way with it or you'll lose money. Flipping houses is like doing a backflip. If you stop the flip halfway, you're just going to hurt yourself. You either commit to finishing or you don't start.
22. Add Special Features For Your Future Homeowner
Flipping houses is a business, but it's also about creating a beautiful home for someone. If your budget allows it, create a few special features that homeowners may only expect from higher end properties. This could be a small coffee bar, built-in cubbies, a vaulted ceiling in the living room or any other small design feature that can help your home stand out. When a potential buyer walks into your property, they should be able to see themselves living there, and a few special design features can potentially help your flip sell quickly and even receive multiple offers.
23. Line Up Buyers Before You Buy
Get a good buyers list going, find out exactly what the buyer is expecting [such as] location, are they bank qualified and for how much, level of luxury in the renovations, square footage, beds and baths. If you have enough buyers lined up for the particular type of home you may even drive up the price with a bidding war. When you have buyers lined up for your projects you can close quickly when done with the project, and move on to the next deal.
24. Don't Overthink It
The number one key to a successful flip is getting it back on the market as soon as possible. When you start over-thinking and adding unnecessary steps, you begin [to] hold on to the property for too long, and that cuts into your profit. Do what needs to be done! That two-bedroom apartment doesn't need coffered ceilings. Fix it up, and get out.
25. The Bottom Line
Flipping houses has its challenges, from getting a fix and flip loan to finding the right property. But if you can make it from start to finish, the process can be incredibly rewarding — both personally and financially. That said, it's important to remember that you don't need to reinvent the wheel. Just because you're flipping your first house doesn't mean it hasn't been done before, so use the resources available to you to learn from other peoples' mistakes. Read books, check out blogs, talk to experienced flippers — no matter how you get your information, researching the topic can save you a headache and potentially even thousands of dollars.
Tags: Fix and Flip, hard money, Hard Money lending, loan product, Private Money lending

Category: Harbour Group Capital News, Investing, Private Lending