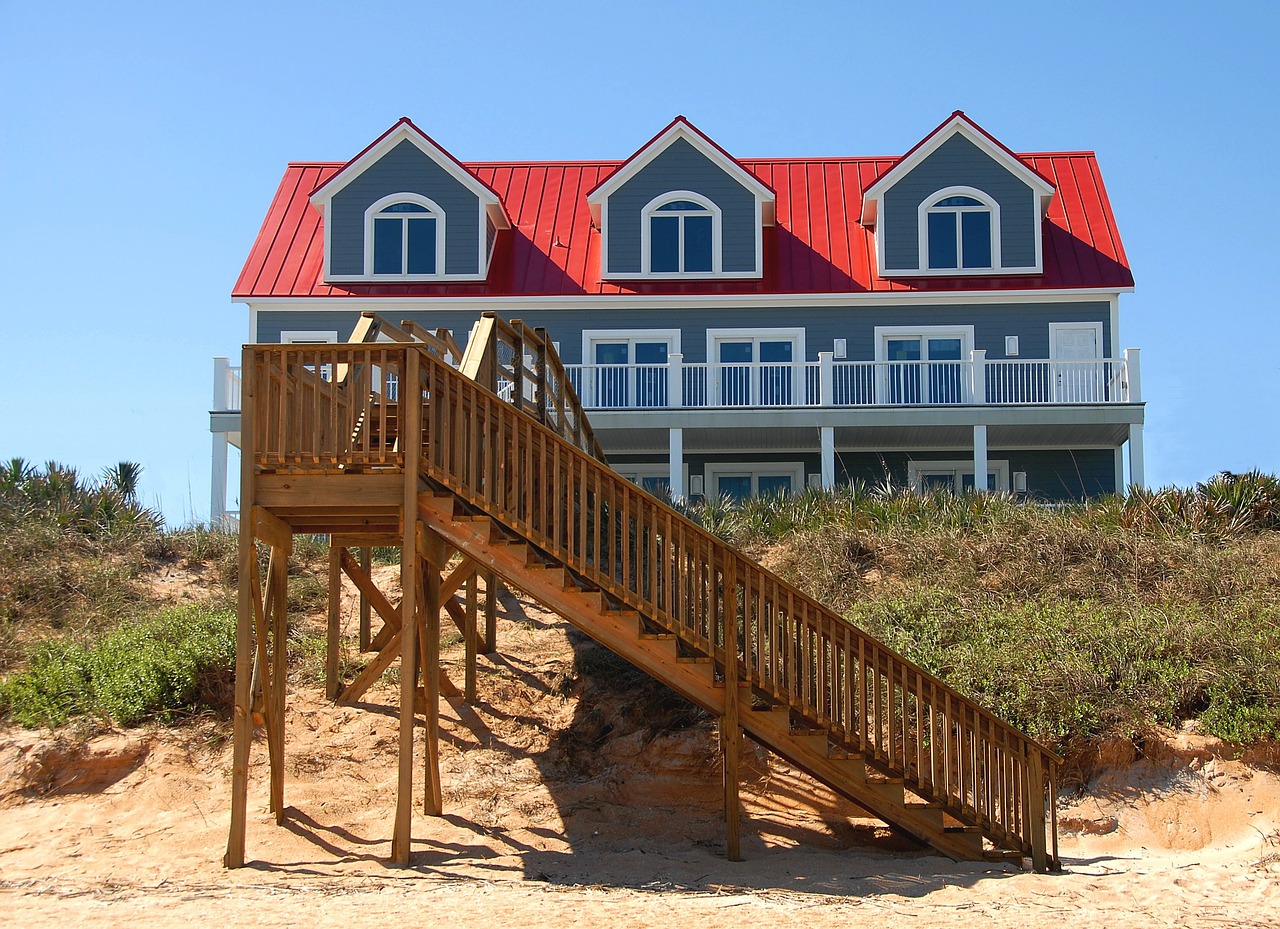 Maximizing Rental Property Value: Key Strategies for Optimal Returns
As a savvy rental property owner, you understand that boosting your investment's value goes beyond the basics. While maintaining the essentials like landscaping and lighting is crucial, there are innovative tactics that can attract premium tenants and elevate your rental income.  In this blog, we'll delve into strategies that fall under two key categories: Exterior Aesthetics and Interior Technology; both which can help you unlock the full potential of your rental property. 
Exterior Aesthetics: Enhancing the First Impression 
Exterior Focus

: Begin your value-boosting journey by enhancing your property's exterior.  Here are a few ways to do just that:

– Well-lit landscapes create an inviting ambiance and add a layer of security.




– Strategic outdoor lighting and refreshing your driveway with a new seal coat will give a property an instant facelift.




– Watching that garden grow? You should! Pay attention to the landscape by adding a small garden to enhance appeal.  Consider incorporating an outdoor seating area to create a new space for tenants to explore.




– Even a rooftop garden for communal use or private decks and balconies can set your property apart, attracting tenants that are willing to pay a premium for a more organic living experience.

Sustainability Upgrades

: The modern renter appreciates environmentally conscious features. You can add these into your rental easily.  Some ideas include energy-efficient lighting and appliances that not only help to save the planet but reduce utility costs.

Show your future tenants you are environmentally sensitive by installing low-flow fixtures and updated insulation. Not only does this enhance the property's appeal, but it also aligns with the growing demand for eco-friendly living spaces.

 
Interior Technology: Infusing Modern Comfort 
Maximize Flexibility for Interior Spaces

: Optimize the interior space by adopting efficient floor plans that include flexible areas with the ability to double as home offices.  This meets evolving tenant needs, and caters to the rising trend of remote work and hybrid schedules.

Invest in Key Areas When Renovating

: Revamp high-traffic areas like kitchens, bathrooms, and living rooms.  These most-used areas of the home can make or break the ability to attract and secure quality tenants.

Transformative upgrades such as new windows can also enhance aesthetics and energy efficiency, ultimately increasing the property's value.

Incorporate Modern Technology

:  Many tenants today are looking to seamlessly blend technology into their homes so if you want to attract the best renters, you may want to cater to the tech-savvy.




Incorporating things like Smart locks, Google Home, Ring Door Monitors, app based thermostats, and voice-activated assistants can provide convenience and modernize the living experience, making your property more appealing.

 
In addition to considering the upgrades and features we have already shared, we recommend taking the time to research and target the right tenant
market.
You will want to know who your ideal tenant is and tailor your efforts accordingly.  And always, run tenants through a thorough screening process to ensure a reliable rent-paying history and longer tenancy periods.  Both of which can help you reduce rental turnover costs.  
Understanding the dynamics of the real estate market in your area is fundamental. Stay informed about demographic shifts and nationwide economic trends that could impact your investment decisions.
By implementing creative strategies, both on the exterior and interior of your rentals, you will position your property as a sought-after gem, attracting quality tenants and maximizing your returns. Elevate your investment journey with these innovative approaches and watch your rental property thrive in value and appeal. 
For more information on investment opportunities, check out more details about financing your next project here.
Looking to speak to a financial loan consultant? Click here to book your appointment today. 
If you're looking for more information on Rental projects, click here for your FREE comprehensive guide to successful rental  investments.  
Tags:
Category: Harbour Group Capital News