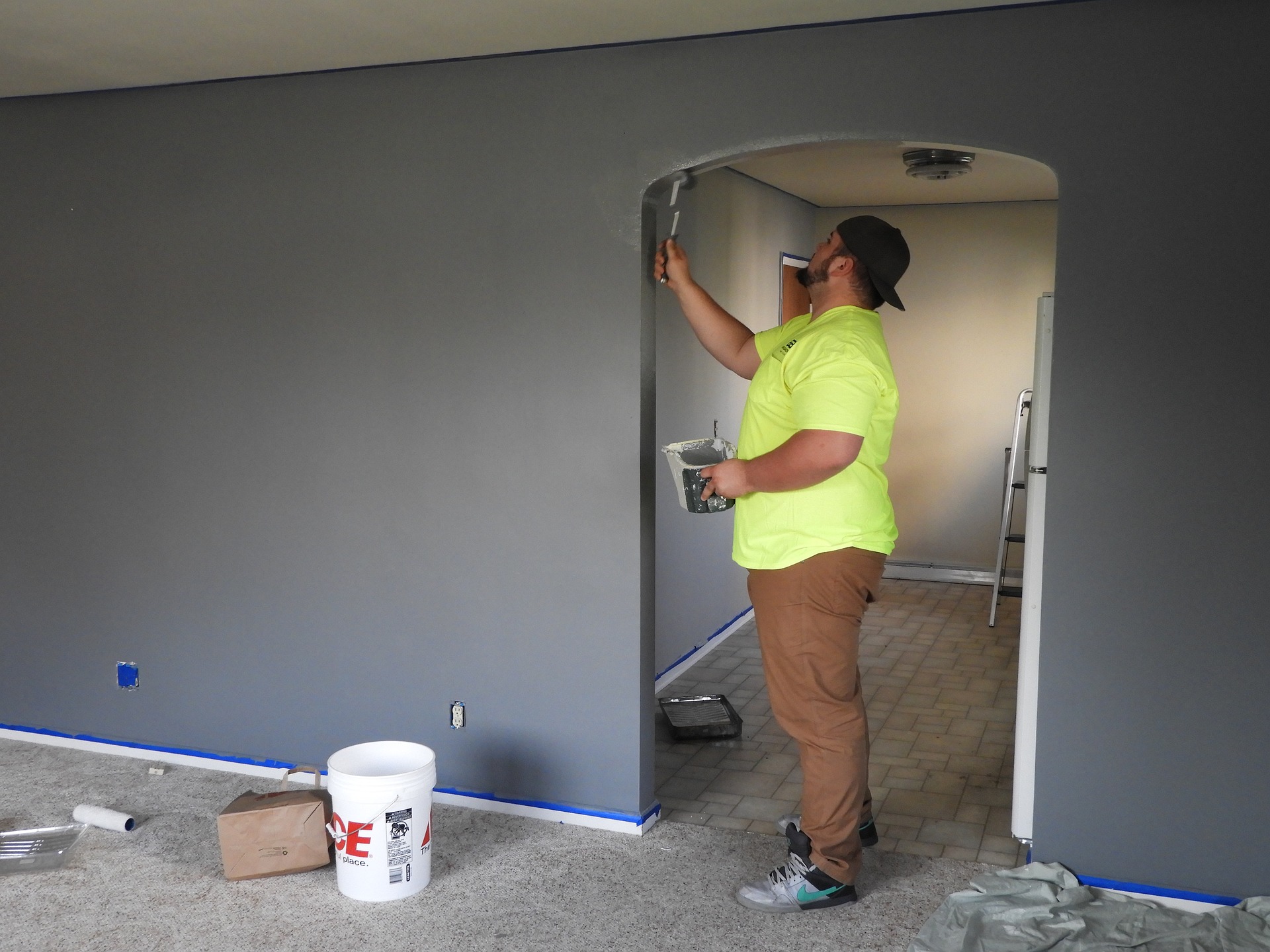 Top 5 Quick Fixes for Fix and Flips
Fix and flip properties can be a fantastic way to make money in the real estate market. However, it's important to choose the right type of repairs that will add value to the property without breaking the bank. With your return on investment in mind, you don't want to waste time or money on renovations to a property that won't enhance its value. Keep reading for our top 5 quick fixes for fix and flip properties:
Painting
A fresh coat of paint is one of the easiest ways to give a property a new look and feel. A neutral color palette can make a space feel bright and inviting, which is exactly what potential buyers want to see.
And, if you are going to go bold, go big.  Making a statement wall, as long as it is tasteful, can sometimes make your property unforgettable and that may just mean an offer sooner than later.
Bathroom Upgrades
Bathrooms are one of the most important rooms in a home and upgrading them can add significant value to your investment.
Definitely consider replacing fixtures, adding new lighting, and installing a new vanity with a quality countertop to make a big impact.  If you have room, build in a double vanity, buyers LOVE that.  Also, get a great mirror to add to the décor, bring in light and open up the room.
Remember, any well thought out improvement in the bathroom will certainly add value to the home.
Kitchen Refresh
From morning until night, this room is often the heart of the home, so it pays to invest in a great kitchen refresh.
While a full kitchen remodel may be out of budget for a quick fix and flip, consider updating appliances, countertops, backsplash and/or cabinets to give the space a refreshed look.
If the bones of the kitchen are already solid, you may be able to just replace the cabinet doors and hardware for a new look.  To keep costs down, opt for some open shelving to minimize the upper cabinets you may need, but still provide storage options for buyers.
Consider adding a kitchen island for additional functionality and don't forget to find an eye-catching light fixture to top off the refresh.
Curb Appeal
The exterior of the property is the first thing potential buyers will see, so it's important to make a good impression.
You'll want a fresh coat of paint for the front door which always sets the stage for a good showing.  Keep the front of the house tidy and make sure the porch or landing is clean and neat.  If you have a porch, stage it like an outdoor room of the home and add a rocker and some colorful plants.
When looking at the yard, trim any overgrown bushes, and consider planting if you need a pop of color to improve the curb appeal.   Buyers can form opinions that influence their decisions in a nano-second.  Don't lose them before they even get through the front door.
Flooring
New flooring can have a huge impact on the overall look and feel of a property.
At the very least, clean any carpeting, but for top dollar, consider replacing any old carpet with hardwood or laminate flooring.  This will instantly modernize the space and can often make a space appear larger and flow better from room to room.
***
One more note, consider having your fix and flip professionally staged may be a worthwhile investment.  Sometimes buyers cannot see themselves in a space when all the rooms are empty.  However, by adding the appropriate furnishings and finishes, you can help them see how they might live in the space.  When buyers make that kind of emotional connection, you get closer to a sale.
By focusing on these quick fixes, you'll be able to add value to your fix and flip property and increase your return on investment without spending a fortune.
For more information on investment opportunities, check out more details about financing your next project here or click here to book an appointment with one of our loan specialists.
Need more info on Fix & Flip Investment projects, click here for your FREE comprehensive guide.
Tags:
Category: Harbour Group Capital News