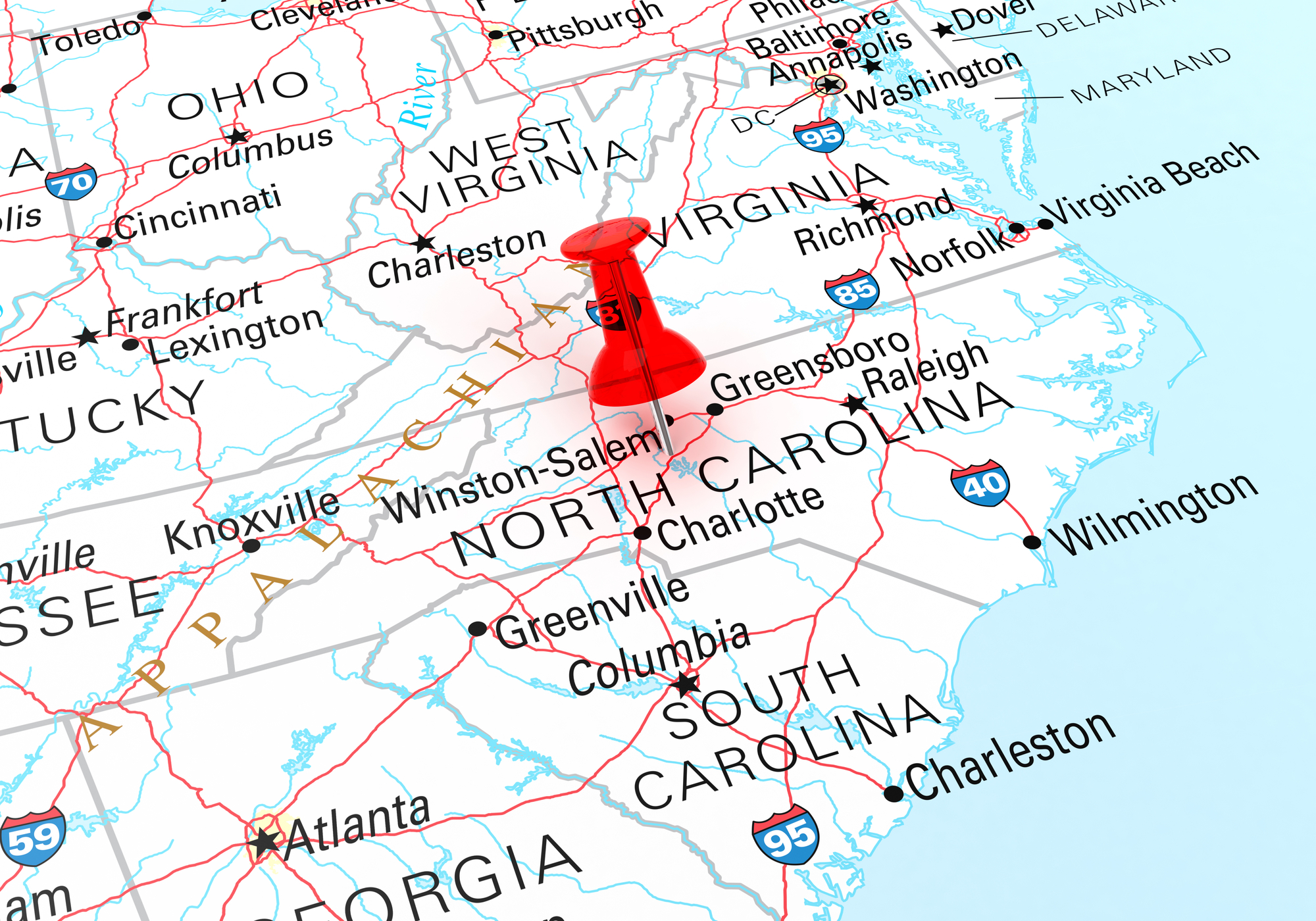 Top 7 Cities to Invest in Real Estate for 2023
Looking to invest in real estate this year and need a little guidance on where to look? You've come to the right place! This month we explore the top real estate markets to invest in for 2023. With countless things to consider, let us help you narrow down your research and choose the perfect place for your next investment.
When choosing real estate to invest in, the bottom line is that investors need to choose a property with the highest Return on Investment (ROI). To maximize your ROI consider places to invest that have a high rental demand, high rental income and a low tenant default rate. The profitability of your investment may also be affected by other factors such as population growth, job growth and median home price.
Taking these factors into consideration we've compiled the top 7 best cities to invest in for 2023!
1) Charlotte, NC
Charlotte's real estate market has increased over the last couple years due to a huge population growth and massive job expansion. This city is home to 25 colleges and universities which contributes to a rather young workforce. Even with population and job growth the city is affordable to live in. The median home price is around $329,961 and the average price for rent is $1693.
2) Raleigh, North Carolina
Raleigh is home to a host of tech jobs and exciting opportunities. With a rather high student population a little less than half of people prefer to rent instead of buy. Due to the high rental demand, it's a great spot for rental investments. Another attractive aspect of this city is the favorable ratio between income and unemployment. Their unemployment rate is far below the national average and their annual average income is well above the average.
3) Orlando, Florida
The greater Orlando area is now an attractive place not only for short term tourists, but investors as well! The city reports about 1,000 new residents each week, with more than half of these residents choosing to rent homes. Orlando's rental market is expected to rapidly grow. Year over year Orlando's home prices have increased and in 2022 they were projected to grow by 15.8%. This fast growing city is home to a real estate market you don't want to miss out on!
4) Tampa, FL
The median purchase price for a home here in Tampa is about $323,040 and the average rent price is $1,970.
While these figures are slightly above the national average, Tampa is a fast growing city that has seen close to a 30% increase in home prices and 39% increase in rental prices.
The growth rate is well above national averages.
Other Cities to Consider:
•Columbus, Ohio is an attractive market for investors due to its low home values and rent-to- income ratio. Home prices have increased 8.4% over the last year, making it a great option for young families and first time home buyers. • Nashville, Tennessee has experienced high demand in their housing market despite slight decrease in growth recently. The city's strong local economy with property value appreciation makes it a great investment opportunity as well as rental property opportunities due to median household income growth of 6%. • Las Vegas, Nevada boasts sky high appreciation rates at 75%, along with low vacancy rates and good rent to income ratios which make this city very competitive on the real estate front . • Dallas, Texas provides affordable properties that are accessible for investors along with rapid job and population growth which is increasing rental demand here significantly.
• Austin, Texas housing prices have doubled over the past ten years because of massive population growth; tech companies from Silicon Valley are relocating here because of lower cost living options available too.
• Birmingham, Alabama got its start as a manufacturing city but now offers highly performing real estate markets thanks to its high appreciation rate plus median house price $216k & median rent of $1,312. The city also has a recently revitalized business hub.
With investment opportunities spanning across the United State, you're sure to find the perfect property for your next project! And our team at Harbour Group Capital can help make the process simple and successful. For more information on investment opportunities, check out some of these important details about financing your next project.
Tags:
Category: Harbour Group Capital News